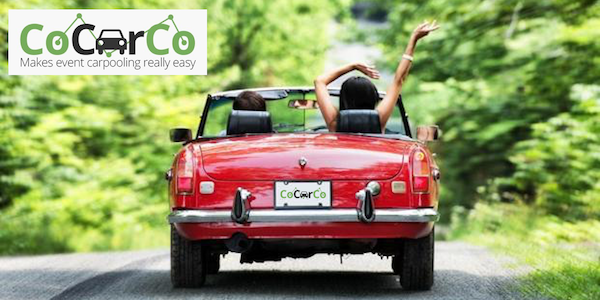 Carpoolen is gezellig, duurzaam en goedkoop! Daarom hebben wij CoCarCo ontwikkeld. CoCarCo is een carpool matcher die bezoekers van een event slim verbindt. Hierdoor worden carpoolafspraken veilig, snel en gemakkelijk gemaakt. CoCarCo vraagt u om uw vertrek adres op te geven en of u een auto heeft of niet. Bij deelname zoekt CoCarCo naar de optimale carpool match voor zowel chauffeurs als meerijders.
Probeer CoCarCo nu door uw eerste event gratis aan te maken.
Hier onder ziet u een voorbeeld van een carpool match en het aanmeld formulier wat bezoekers zien.